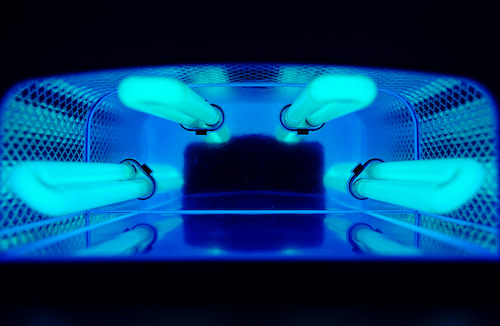 Company Propokan Pro is an expert in ultraviolet air purification, providing the most advanced cost-effective UVC air sterilization systems in ventilation and air conditioning ducts and air handling units. HVAC UVC systems are designed to maximize exposure time by delivering the ultraviolet energy required for extremely high air sterilization efficiency. Systems HVAC UVC are used worldwide in commercial, medical installations. These are the most efficient systems available for air sterilization in ventilation and air conditioning ducts, and in addition to health care, they also reduce the cost of electricity consumption.
HOW DOES THE UVC AIR STERILIZATION SYSTEM WORK IN DUCTS?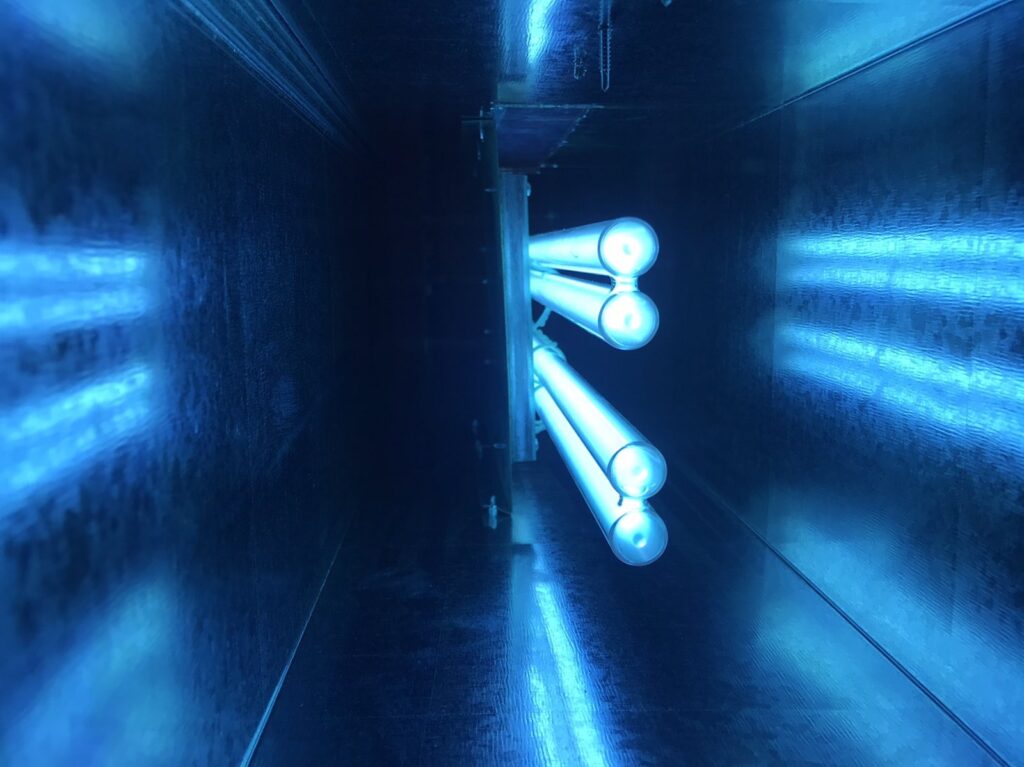 Installed in parallel with the airflow inside the duct, HVAC UVC air sterilization systems work in any building, facility with a centralized ventilation system and improve indoor air quality. Details on the HVAC UVC system can be found in Technical datasheet.
TESTED AND PROVEN TECHNOLOGY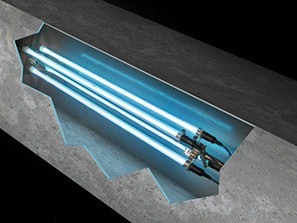 Our patented, the best in class, and affordable systems maximize the contact time of viruses and bacteria in the air with UVC radiation sources to disinfect 99% of the air or surfaces in a single pass. The testing was performed in an accredited testing laboratory, which is both a certification and a control body. The Agency for Medicines and Medical Devices of the Republic of Serbia has confirmed with its expert opinion that the HVAC UVC system is not considered a medical device and does not comply with EU Directive 93/42 / EEC (General Medical Devices Directive) or EU Directive 98/79 / EC in vitro diagnostic medical devices).
On the page Myth of Fact about UVC technology the most common misconceptions that users encounter are clarified.
THE SUN AND UV RAYS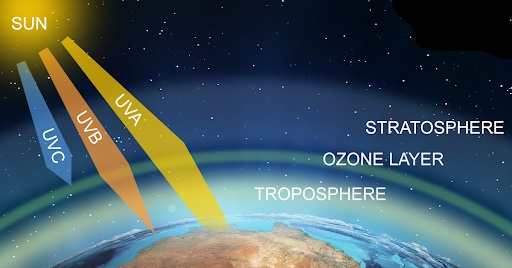 The sun projects UV rays (ultraviolet) with specific wavelengths that destroy and inactivate contaminants that are in the atmosphere. Just like UVA, UVB and UVC rays of the sun, HVAC UVC air sterilization systems produce the same UVC rays with a wavelength of 253.7 nm, bringing the same natural process indoors. HVAC UVC systems, installed inside the ventilation and air conditioning duct, continually destroy viruses and bacteria as they travel through the building, becoming a true air sterilization system.
DOSES OF UVC RADIATION REQUIRED FOR COVID 19 DEACTIVATION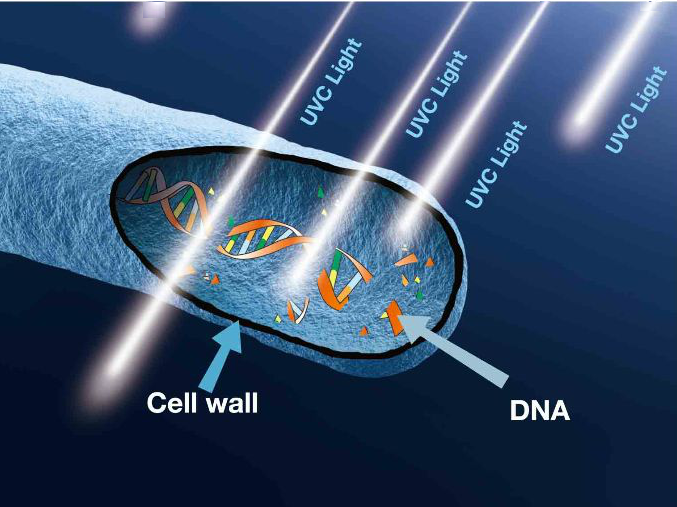 Recent research from several independent studies, 1. INAF and the University of Milan, Italy, 2. Signify and the University of Boston, USA, 3. the University of Essen, Germany and 4. the University of Hiroshima, Japan reveal the required doses of UVC radiation wavelength 253.7 nm for deactivation of SARS CoV-2 (Covid-19 virus).
All those studies shows significantly reduced dose requirements compared to the previous estimate (20,1 mJ/cm2 for a log3 reduction) which was based on an average for different related viruses in the Coronaviridae family.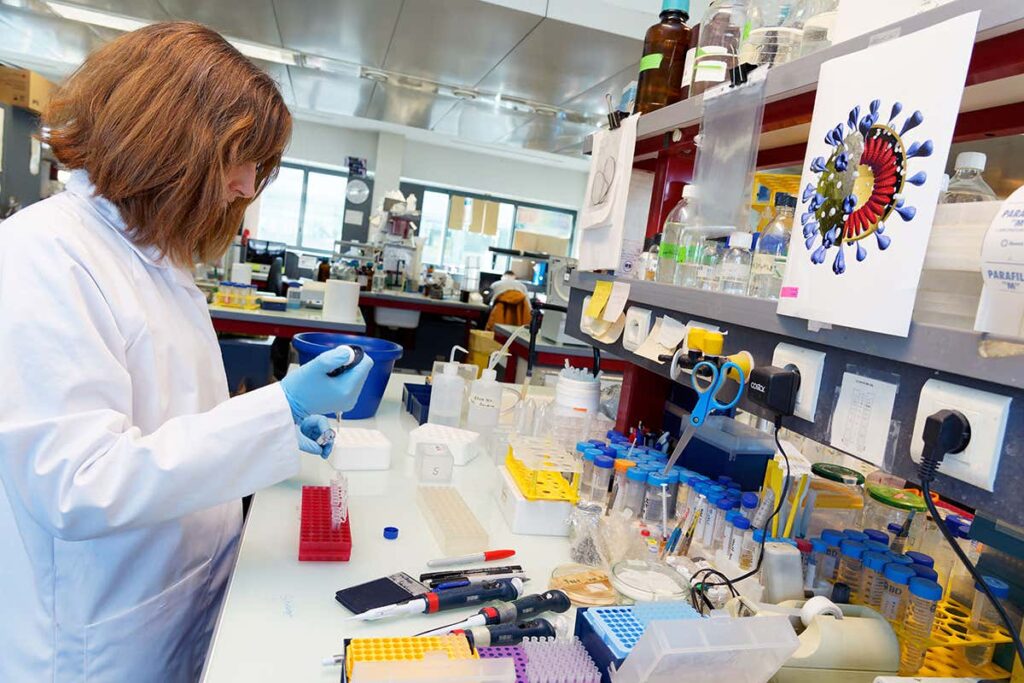 The radiation dose of the HVAC UVC system was determined in accordance with ISO 15714: 2019 - Method of evaluating the UV dose to airborne microorganisms transiting in-duct ultraviolet germicidal irradiation devices, and in accordance with Sanitarnim i epidemiološkim standardima Ruske federacije – "Upotreba UV baktericidnog zračenja za dezinfekciju vazduha" – R 3.5.1904-04