Intumescent coatings are thin film coatings which are inert at low temperatures but expand at elevated temperatures and consequently produce a foam layer which is poorly conductive and represents a temperature insulator.
They can be used for fire protection on steel structures and ventilation & smoke extraction ducts for up to 120 minutes.
They are applied easily and quickly using a brush, a roller or airless compressor.
Application of intumescent coatings can also be done outside the construction site (in production plants and workshops), and after that, the elements can be mounted on the site, which can greatly save the period of execution in the critical stages of the project.
The final colors from the RAL chart can be applied over intumescent coatings without any impact on fire resistance with the aim of fitting into the interior and visual appeal. In that case, the whole duct is washable.
Finishing coatings, such as intumescent coatings, can be upgraded and repaired after minor damage.
Intumescent coatings can be applied on galvanized and stainless steel surfaces with the same efficiency as for black steel.
Manufacturers of intumescent coatings have established an association for this type of coating of the Intumescent Coating Forum, (ICF) in order to constantly improve the methods of production, testing, installation, and inspection of this type of material.
ICF website: https://www.coatings.org.uk/search/category.aspx?CategoryId=24
Principle of intumescent coating: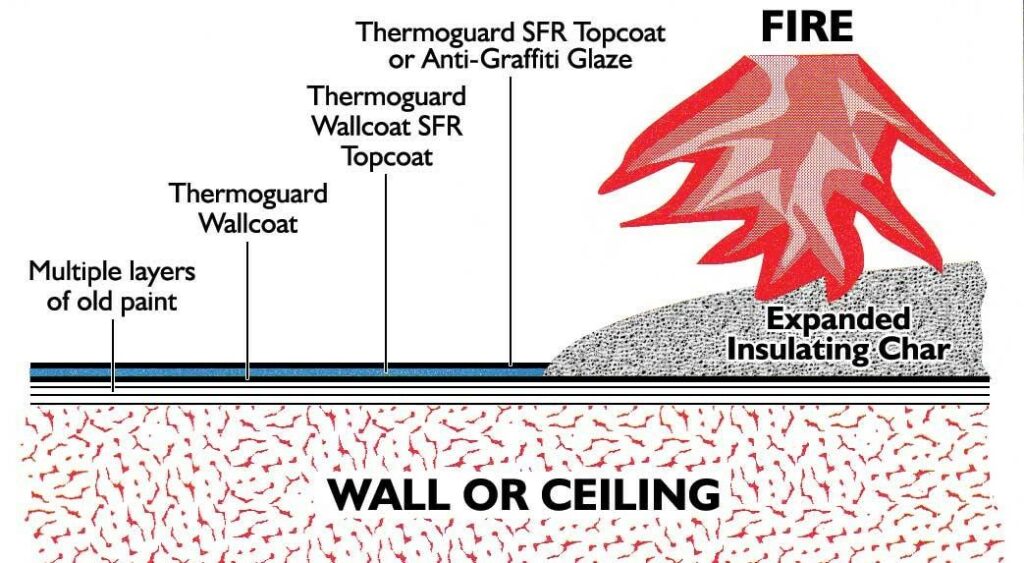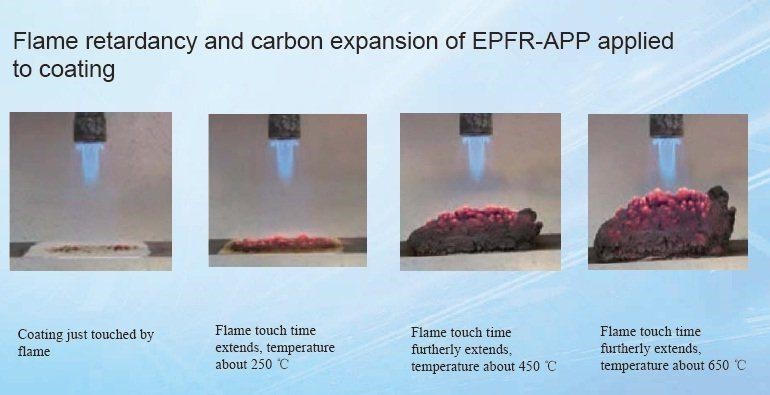 Coating technique
Pictures taken from http://www.thamesidefirestopping.com and http://www.thermoguarduk.com

[vc_row][vc_column]
[/vc_column][/vc_row]